Luxury Dog Friendly Cottages in North Devon
We have many luxury properties that accept pets. So, if you are looking for an exclusive holiday and would like to bring your dog, there's no stopping you!

Exploring North Devon with your Dog
There is good to fantastic walking to be had in North Devon, which is why it is also the ideal place to bring the dog on holiday.
You can walk the coastal paths, across large expanses of sand and dunes, with plentiful supplies of driftwood, along and around large headlands. Or up and down hilly cliffs, passing inaccessible coves.
Walk one of the numerous old paths and high hedged lanes, crisscrossing the green North Devon countryside. Through valleys, open fields, passing old cob barns and cottages. Through centuries-old farms, passing calving barns. The smell and feel of rural farm life.
Or explore Exmoor and walk one of the many paths that run parallel to crystal clear streams and rivers, ideal for the dog to play in and splash around, especially on a hot summer's day.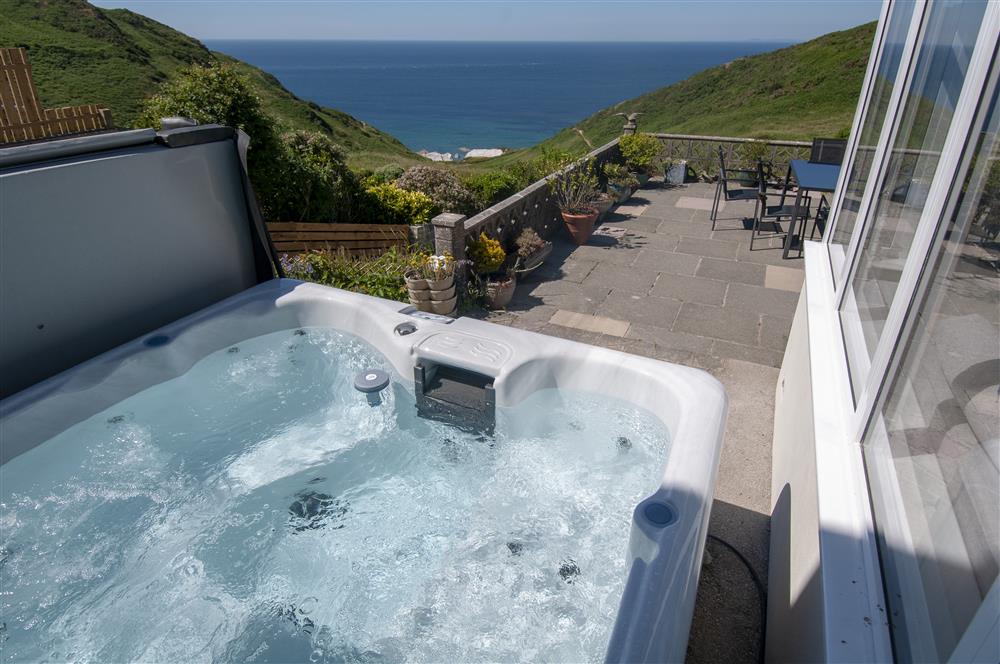 Heatherdale Cottage
Morthoe | 4 Beds
Heatherdale Cottage looks down over the Bristol Channel, with an unobstructed view of the sparkling blue sea. It is a spacious and bright 4 bedroom luxury cottage, with a hot tub, conservatory and patio, all with ocean and coastal views.
The cottage is finished to a high standard, with many rooms also having stunning views. Enjoy amazing views all of your own at this private and quiet location.
As well as being situated on the South West Coast Path, there are many walks in and around this area, a favourite being the walk from Mortehoe to Lee Bay. This walk passes through stunning coastal countryside, with craggy coves, and secluded wooded valleys.
The walk can be a little arduous at times, with some steep steps. But there's no rush. Have a break and let the dog have a drink. Take in the beautiful, tranquil scenery. You will pass stunning coves, one being Bennet's cove, closer to Lee Bay, and a fine place to rest before the final slope.
When you reach Lee Bay visit the delightful Grampus Inn. Here you can sit in the spacious beer garden enjoying a refreshing drink with the dog! They also serve good grub.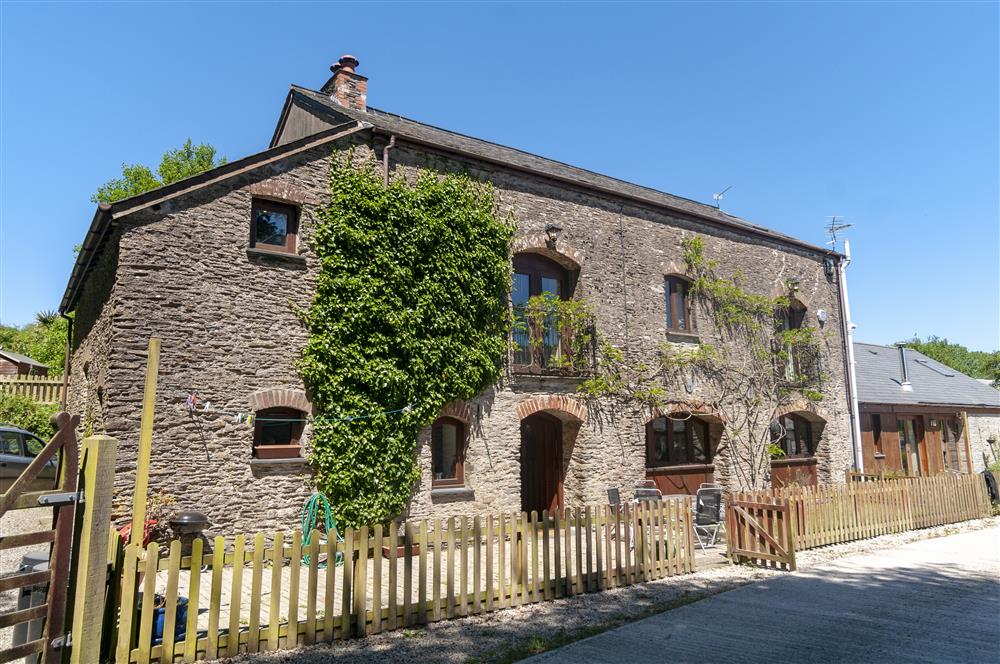 Barton Mill
West Down | 3 Beds
Barton Mill is an old mill renovated to a high standard, with fantastic stone and woodwork. Surrounded by lush trees, you enter through large wooden framed glass doors into an open plan lounge, with exposed wood galore. At one end is a large fireplace, perfect for those cosy winter getaways.
The kitchen is huge with a round table in the middle and a large stone feature pillar. Downstairs is hard flooring with no carpets, great for dogs and keeping it tidy.
There are miles of ancient lanes and paths which criss-cross the countryside in and around rural West Down. Exmoor is also only a 20 minutes drive, with many more areas to explore and stunning walks. One such walk is between Woody Bay and Heddons Mouth.
There is a Victorian carriageway which has been reopened that runs from Woody Bay to Heddons mouth, where there is also the Hunters Inn. This is a stunning walk, atop the Exmoor cliffs, cutting through ancient oak-covered slopes.
There are numerous streams and pools along the walk to keep the dog hydrated and cool, essential on those warm summer days. The cove at Heddons Mouth is a great place to throw sticks into the sea for the dog.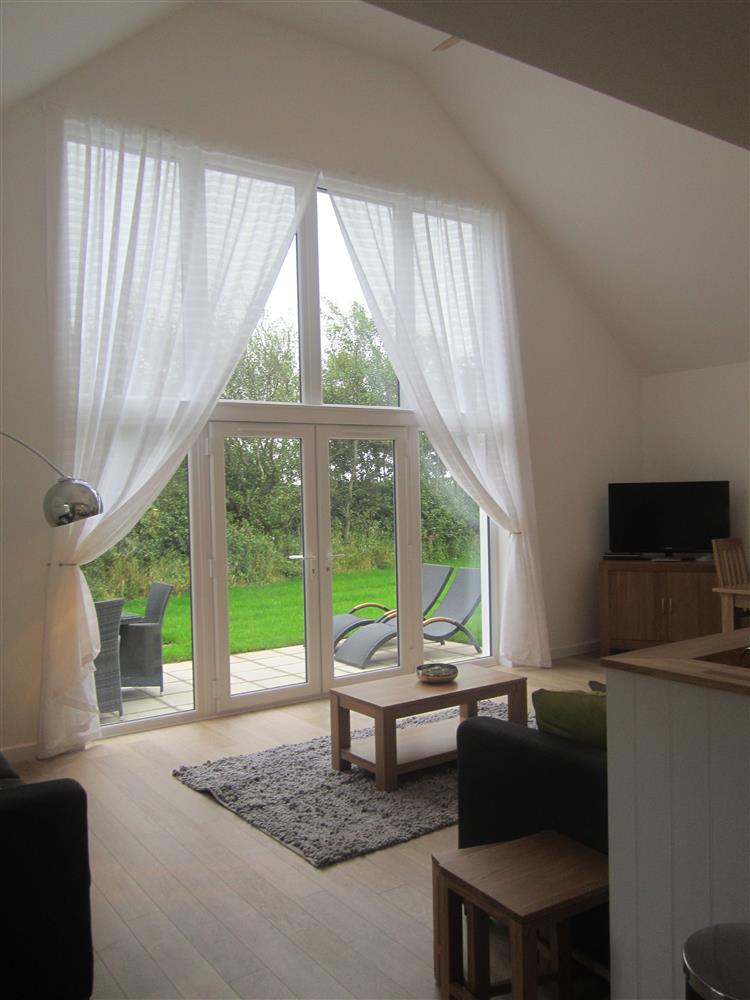 Tarka Escape
Woolacombe | 3 Beds
Tarka Escape is a luxurious, stylish and modern holiday home, situated at the top of Woolacombe, in a quiet location. The spacious open plan kitchen and lounge area open out into a secluded garden area, through large double glazed doors. Perfect for enjoying quality time with family and friends.
It is close to a bus stop and the Tarka Trail, which makes for easy access to Woolacombe beach and other locations in North Devon. The Tarka Trail is also fantastic for dog walks, especially the walk down to Ilfracombe, passing reservoirs and breath-taking scenery. It is all downhill, so a bus ride back may be necessary!
These are just 3 of our luxury holiday homes which accept pets. Click here to view all of our dog-friendly North Devon cottages , or call us now on 01271 870846.