Mortehoe Holiday Cottages
Take a look at our cottages in Mortehoe to find the perfect place for your holiday! With easy access to beaches and stunning views, you're sure to find something perfect for you.
If you are thinking of booking one of our cottages in Mortehoe for your holiday, search our accommodation below, or read on to find out more about the area.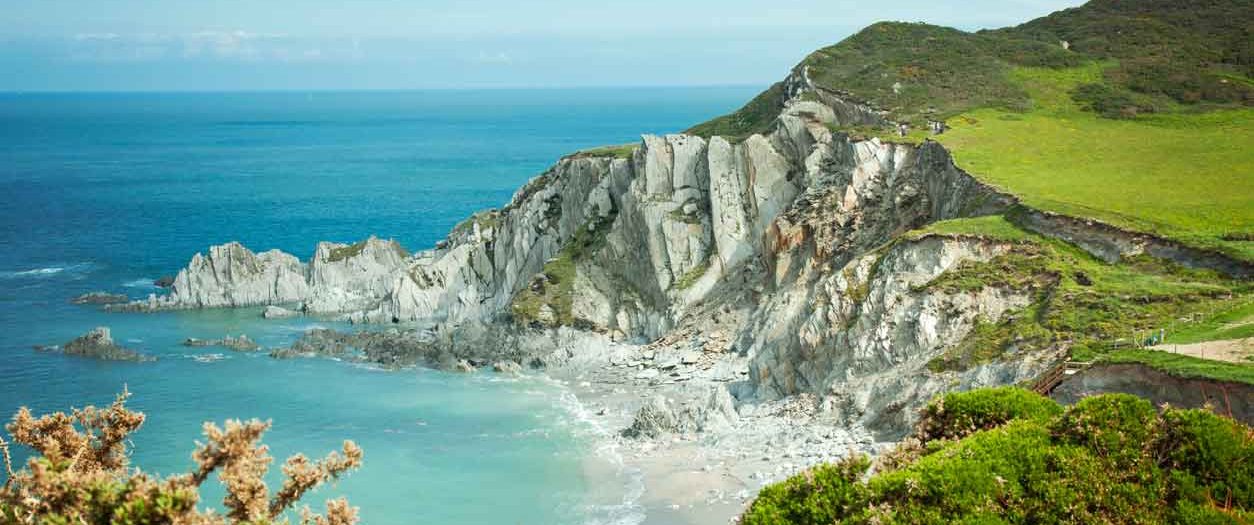 Full of charm and character
Our cottages in Mortehoe are situated close to Barricane Beach, Combesgate Beach and Rockham Beach. Inseparably linked with Woolacombe, its companion village just minutes away, Mortehoe is a much older settlement with a dramatic history of wreckers and smugglers.
Not only perfect for beach lovers, golfers can choose from the newly developed Easewell Farm nearby, the Parkland course at Ilfracombe, or the Championship links at Saunton. It's possible to go horse riding, fishing, surfing and clay pigeon shooting – all just minutes away.
We have a sumptuous collection of delectable Mortehoe holiday cottages, full of charm and character, which befits the village itself, with its old stone cottages, church and general feel of the village. There are pubs, fish and chips, cream teas and shops, all in a small space. Very convenient and cozy.
Only a short walk from the village centre are amazing far-reaching ocean views of glorious headlands and long beaches, with the majestic Lundy Island in the distance, sometimes hiding in the spring and autumn sea mists.
Year-round dog-friendly Rockham Beach is only a mile from our properties in Mortehoe. There are a couple of routes to Rockham Beach from Mortehoe, the favourite being the coastal path that starts with walk over the top of Morte Point, and then dips down into the bay heading towards Rockham Beach. During the summer months, it can resemble a tropical paradise, with the lush green slopes and cliffs and the blue sea splashing the sun-warmed rocks. And keep an eye out for Sammy the seal!
Browse our carefully curated selection of cottages in Mortehoe below, and view our special offers page for last minute deals on holidays in Mortehoe. Bringing the dog on holiday? Visit our Mortehoe pet friendly cottages listing page to find the perfect property for 'Buster' and yourself.
Our Mortehoe holiday cottages