Woolacombe Festive Season & Winter Holidays
Woolacombe, in North Devon, is a fantastic place to visit during the festive holidays, or for a low season winter getaway. It's quiet, you can find some great deals on holiday cottages, the scenery is no less stunning, what with the emotive winter light, the ocean is dramatic and the surfing can be amazing,  and all beaches have no restrictions on dogs.
It's likely you won't be basking in the sun on the beach on most days, unless you have a very, very good windbreak! But the beaches will be nearly empty at certain times of the day and year, but for a handful of people also taking advantage of the solitude.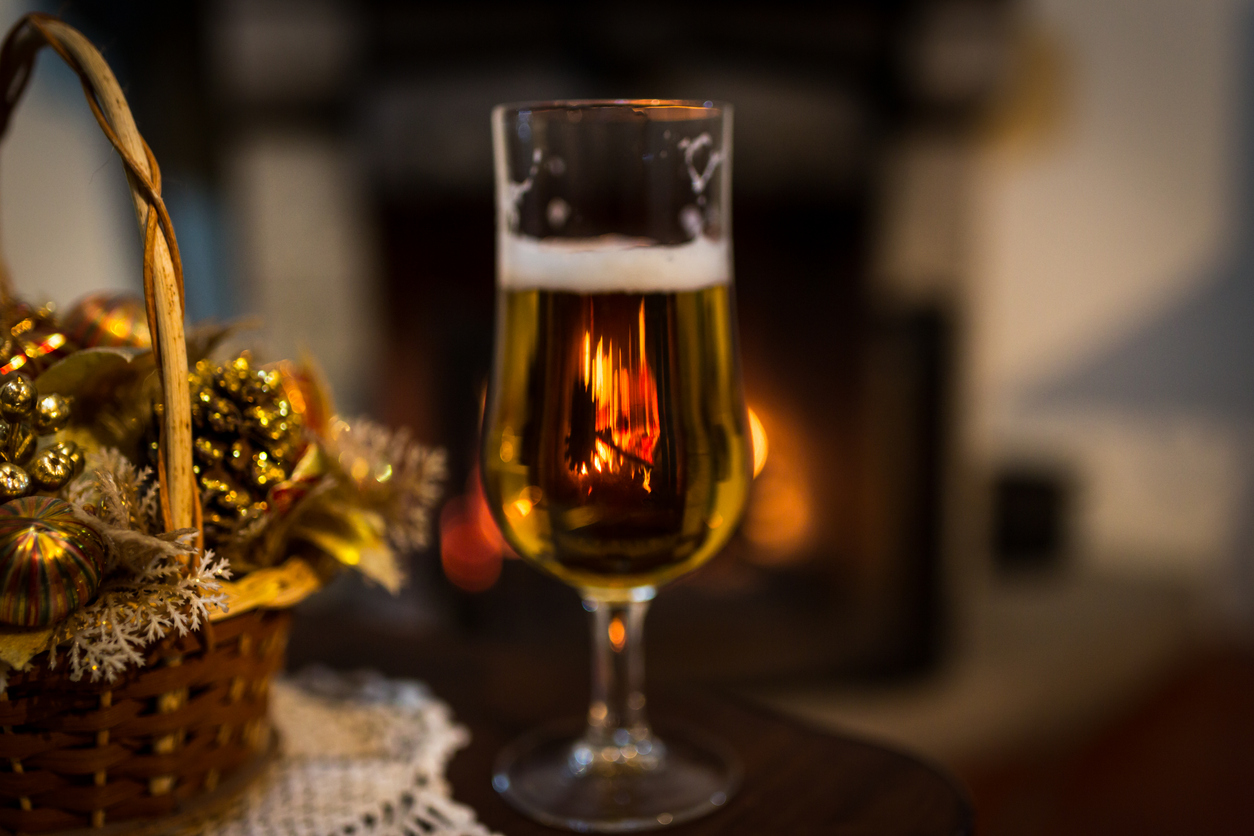 Eat, Drink & Be Merry
Although quieter during the winter months, the Christmas holidays in Woolacombe can be a buzz of activity, with festive revelers enjoying everything a winter holiday in North Devon can offer, particularly the New Year celebrations. There are many establishments in Woolacombe to eat, drink, be merry and party the night away, here are our top 5 places to partake in festive celebrations in Woolacombe:
Captain Jacks
Cosy Pubs in Woolacombe
Relax in an old pub in the country or on the coast, after an invigorating winter walk, run, surf, or horse-ride and warm up with some quality pub grub and a roaring fireplace. Below are 5 of the cosiest pubs in and around Woolacombe:
The Ship Aground, in Mortehoe, has a gorgeous large, open fireplace, that you can sit very close to!
The Old Mill Pub, in Ossaborough, also has a toasty fireplace.
Another charming pub in Mortehoe, Woolacombe is the Chichester Arms.
The Grampus, in Lee Bay, in between Woolacombe and Ilfracombe, is about as cozy as it gets, with a large fireplace, low ceilings and sometimes local folk musicians entertain the visitors.
Further afield again, but no less worthy of a visit, and deep in North Devon countryside, is The Crown Inn, West Down, which also has a lovely log fire.

Wonderful Winter Walks
Walk or surf one of the fabulous beaches in and around Woolacombe and reward yourself with a hot, relaxing bath in your cozy holiday cottage, or, enjoy a hot chocolate at one of the nearby cafes. Below are 5 of the best beaches close to Woolacombe, for winter walks and ocean entertainment:
Woolacombe Beach – Woolacombe has its own magnificent, long beach, ideal for a plethora of activities, where you can enjoy winter ocean views with a hot chocolate from the Red Barn Inn
Putsborough Beach is at the southern end of Woolacombe Beach, with the Baggy cliffs towering overhead, offering protection from winter storms. It has a snug cafe with which to admire the beautiful waves, beach and cliffs
Combesgate Beach is usually quieter than the main beach, around the corner towards Mortehoe, but has fantastic surfing and quiet, sheltered rocky nooks with protection from cold winter northerlies
Rockham Beach is a brisk 1 mile walk from Mortehoe, along a coastal path with views out over the powerful winter seas
Saunton Beach – although a bit further afield, Saunton is one of the best beaches in North Devon with Braunton Burrows, a North Devon UNESCO Biosphere Reserve, having the largest sand dune system in England.
Here to Help
If you have any questions about Woolacombe holidays, what to see and do, where to stay, or where to eat and drink, please do not hesitate to get in touch. We will be more than happy to help you create an unforgettable holiday in Woolacombe to celebrate Christmas and New Year.